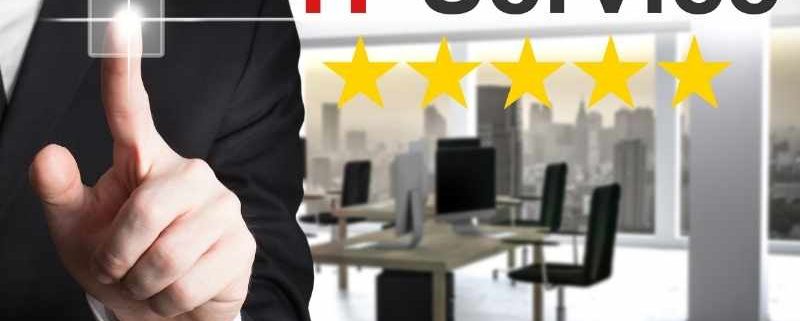 Does Every Business Need IT Services?
Does Every Business Need IT Services?
If you have a business, you may be wondering- does every business need IT services? This post will explain everything you need to know. Here we will discuss whether or not your company should hire an IT company near you or business IT services and what you need to know if you choose to do so.
Businesses Rely On Technology For Day To Day Tasks
Many businesses rely on the use of technology to become and maintain competitive in the market. Keep in mind, large businesses would not have made it as far as they have without the help of IT services or a managed IT services provider.
People prefer to have businesses that are current with technology. This makes sure that their needs are met. IT is powerful and it has been used in many businesses that you see today. In fact, it would be hard to imagine a world without IT services. We are going to talk about why every business should have IT services and areas of focus such as network security, data recovery and more.
PRO TIP: Read our article and learn more about the importance of computer repair services. You can also learn more about what are managed IT services.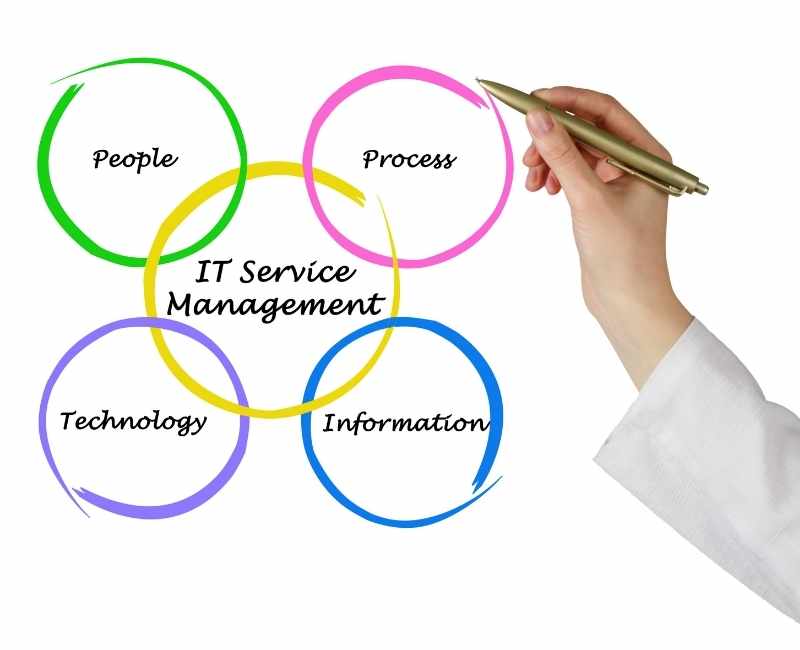 Benefits Of Hiring An IT Consulting Service
Here we will discuss the benefits of hiring an IT consulting service or utilizing managed IT services if you are a business owner.
Solve Your Complex Problems
Your company will have distinct size information systems. If you know how to use this information system, you will not need the help of IT services. However, even with knowledge of the system, you may not be able to solve problems as quickly as you would with IT services.
IT services are known for their ability to find the problem quickly. Plus, they will take the appropriate measures to solve the issue. They will ensure that all issues related to the problem are solved in a timely manner. This includes anything that would branch off from that issue as well. IT services will address the problem and fix it with as little downtime or unavailability as possible.
Managing Data
As a business, you likely have a lot of data. This includes personal information that you do not want anyone to get their hands on. Personal and sensitive data should always be protected. When you have an IT service on your side, it will help you organize this information and better manage it. You can even have them organized by different classifications to ensure that personal information stays personal.
IT services will also secure this information. They will establish access only to those who should be viewing the information. Plus, they are going to manage the data to ensure that it is backed up in case of a system malfunction or failure. This means that you will have less downtime and your information will not be able to be breached.
Better Customer Support
When you have an IT service team on your side, your customer support will be much better. It is easier to accommodate the concerns when all the data is in one place or there is a system in place. IT services will help with emails, direct messages, calls, and even social media. This will improve your customer support center and allow your customers to be confident in your service.
Small businesses may utilize the help of an IT team for extra work that cannot be handled. This could be increased volumes of calls from customers. It will help take some of the workload off of the current employees.
More Secure and Safe
Many big companies have fallen victim to cyber crime. These crimes can cost the company billions of dollars if this happens. When a cyber crime is committed, they are looking to cause as much damage as possible. They may also be looking for personal information and money. IT services will grant you a sense of security.
IT services will be responsible for protecting your company's information. However, there is much more that is done. They are going to protect the computer system that you have. This will ensure that cyber crimes do not happen, and your business is not interrupted. Plus, they are going to ensure that all computers and assets have the latest security system in place so that cyber crimes do not happen.
Maintenance on Your System
IT services will help ensure that all operations are up and running as smooth as possible. They are also looking for any complications and addressing them before they become a problem. This is going to help a business ensure that there is little to no downtime on their websites and other platforms. All systems must be maintained in order to function properly. If they are not working properly, a breach can occur. With IT services, you are going to get the best level of operation with your systems.
PRO TIP: If you are located in New Jersey, CE IT Solutions is the best choice for all of your company's needs. You can learn more about CE IT Solutions or contact them on this page here!
Wrapping Up: Does Every Business Really Need IT Services?
IT services are necessary for every business. No matter how big or small your business is, you are going to benefit from the services offered from an IT company. They are going to ensure that your business is running at optimum speed and accuracy. IT companies are also going to ensure that your information is safe and secure. You will no longer have to worry about cyber crimes happening against you and your company.
Take the time to learn what an IT service company can do for you. You will not be disappointed. Take the time to reach out to CE IT Solutions for all your IT service questions and needs. The team of experts will gladly answer any questions that you may have.
https://www.ceitsolutions.com/wp-content/uploads/2022/09/it-service-2.jpg
650
800
CE IT Solutions
https://www.ceitsolutions.com/wp-content/uploads/2022/11/cropped-ce-it-solutions-logo-300x300.png
CE IT Solutions
2022-09-26 11:06:14
2023-07-12 16:40:49
Does Every Business Need IT Services?