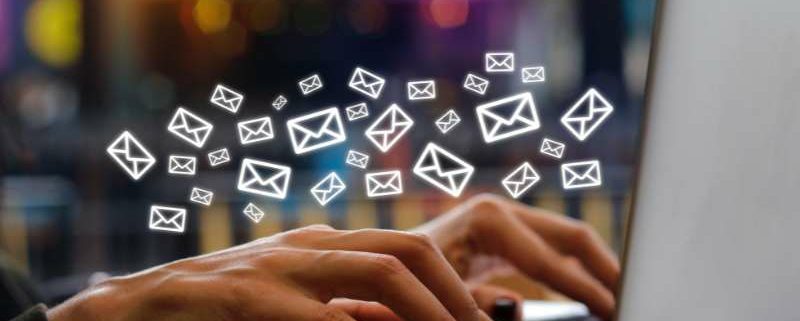 What is Email Migration?  
Many professionals find themselves asking "What is email migration?" Email migration is simply the process of moving all your company's emails from one  provider (or client) to another. This is typically performed by a computer consulting company or business IT services company. However, we will discuss some of the basics with you in this post. And with a little knowledge and preparation, you can  ensure a seamless migration without interrupting your day-to-day operations. 
Why Would a Business Need An Email Migration? 
There are many reasons your company may need to migrate its email:
• Company growth demands more email capabilities than your current service provider can offer.
• You're changing the software (client) used to manage emails. • Your company has acquired, or has been acquired by, another company and you must merge the two email systems.
• Compliance standards for your industry have changed and you need an email service that can provide better security options.
• You want to move your email operations in-house, relying on your own servers.
How Should You Plan for Email Migration?
Your reason for migrating email should dictate the new provider and client you  choose. Knowing a provider has the hardware and staffing capabilities to secure  and manage your corporate email backbone is vital. Just as important, though, is  understanding the client the provider uses.  
Migration between clients can be seamless, with all data moving smoothly between servers. Other times, a system may not allow you to transfer any data other than mailboxes. This means you will have to find alternate solutions for migrating calendars, contacts, and any other associated information. Even
moving your email server to a newer version of its current client may generate challenges. This is why it's important to prepare for the migration challenges ahead of you.
Keep your IT team involved in the process of finding a new email provider or  client and enlist the help of a computer support company such as CE IT Solutions They can ensure you pick the right ones and prepare your team for  migration. Once you have selected the right email solution, it's time to migrate your email. 
What's Involved in Email Migration?
There are two key points which will drive your IT team's email migration planning:  Your client and the client used by your new provider. It's not unusual for a  migration to be between two different clients. However, differences between  applications can affect migration capabilities and timelines. 
Here are some points to consider when migrating email:
• What are the email protocols of your current provider and the system you are migrating to? Each protocol has its capabilities and limitations, affecting any migration.
Example: The Internet message Access Protocol (IMAP) is one of the most  popular protocols in use today. Many services use the protocol, including  Microsoft and Google. IMAP does have a limitation when it comes to  migration: Calendars, contacts, and other associated files must be  migrated using a separate data migration process. 
• Verify migration capabilities between clients.
Some applications, such as Microsoft Exchange 2003 through 2013, typically allow administrators to migrate company data all at once. This can be an efficient way to migrate accounts but there is one limitation: Moving more than 2,000 accounts will require staged migration. This means the
administrator will need to move accounts in batches. You, in turn, may need to brief employees about when their individual accounts will move.
• You may need to set up spam filters, user accounts and security requirements for the new email client.
Like other non-email data, your administrator may need to update filters, permissions, and restrictions for email accounts. It will be important for administrators to understand the level of access and security each account needs.
As you can guess, there is a lot to consider before migrating email. Ensure a smooth migration by keeping your IT team and administrator in the loop at all stages of the move.
In Conclusion: So What Exactly is Email Migration? 
Email migration is the tool that gives you greater control over your company's growth and operation. Through careful planning, you can seamlessly expand your capabilities, increase your security, and grow your team. Now you can turn a difficult challenge into an opportunity when someone asks "what is email migration?"
https://www.ceitsolutions.com/wp-content/uploads/2022/12/email-migration-1.jpg
650
800
CE IT Solutions
https://www.ceitsolutions.com/wp-content/uploads/2022/11/cropped-ce-it-solutions-logo-300x300.png
CE IT Solutions
2023-10-05 11:50:25
2023-10-05 11:50:27
What Is Email Migration