What To Do If You Have A Computer Virus
If you are interested in learning what to do if you have a computer virus, this post will explain everything you need to know. So read on to learn how to handle malicious online threats and computer viruses if your computer has been infected by one.
Help! My Computer Has Been Infected By A Virus!
If you are reading this post and you are concerned that your computer has been infected by a virus, it's important that you take the right steps sooner (rather than later). Computer viruses can happen to anyone! And you want to be sure that sensitive information is not compromised.
For businesses whose entire computer system has been infected, it's detrimental that you deal with the problem immediately. Failing to do so can cause a few serious consequences including:
Payment information such as bank accounts, credit cards, and more
Personal information being compromised (and in some cases – identity theft!)
Sensitive emails and customer information
Search history
Email and website passwords
Social Security Numbers and other sensitive information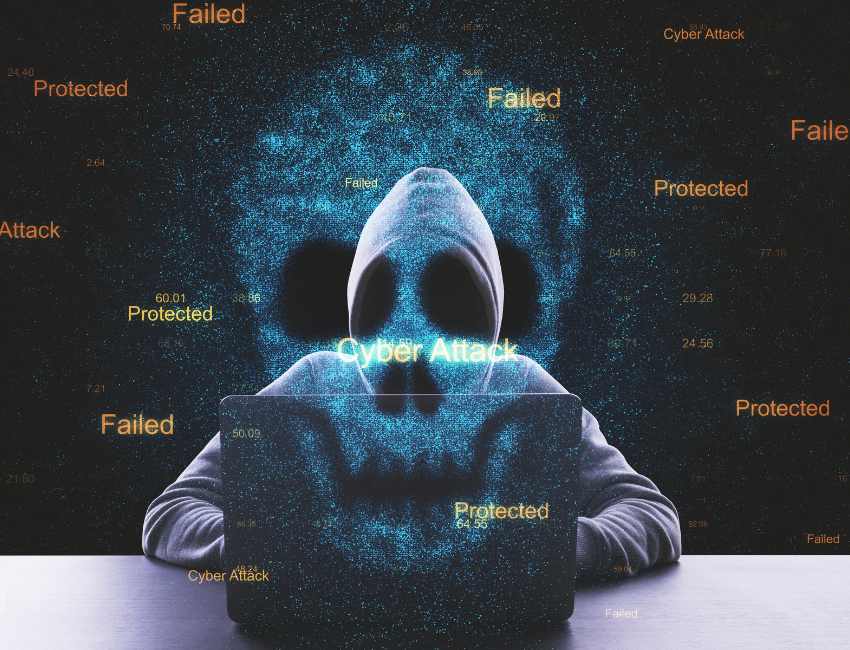 Steps To Take If You Have A Computer Virus
So now that you have some info on what can happen if you have a computer virus, let's discuss what to do if you have a computer virus step by step.
Removing A Virus Or Malicious Threats From Your PC
STEP 1: Assess The Situation
The first and possibly most important step, is to assess the situation. Ask yourself these very important questions to figure out how to handle any spyware or malware that may have infected your computer system.
How did I get the computer virus?
Can I be sure that my computer has a virus?
Do I need to contact an IT support company for virus and malware removal or is this something I can handle myself?
Do I have sensitive information or customer information on the computer that has been corrupt?
Start here to better assess what to do if you have a computer virus, then move on to step 2.
PRO TIP: Read our blog post to learn if you should hire a local IT company for your law firm. We know you'll enjoy the information.
STEP 2: Download A Virus Scanner
The next step (if you decide that you can handle part of the virus removal process yourself) is to download a virus scanner. You should only do this if you do not want to hire a computer service company for virus and malware removal services.
PRO TIP: If you have a business and your entire network has been corrupted by a computer virus, you should not try to install a virus scanner yourself. For example, if you have a law firm, you may want to consider hiring a company that specializes in IT services for law firms to handle your issue. Doing so will save you bigger problems in the future.
STEP 3: Get Offline
The next step is to get your computer online. Simply disconnect from the internet to prevent your computer from being damaged even more.
STEP 4: Reconnect To The Internet
After you've disconnected from the internet, you should reconnect to the internet in "safe mode". Doing so will allow you to protect your device during the virus and malware removal process. Pressing F8 while you reboot is the way to activate safe mode.
STEP 5: Disk Cleanup
Next step is to delete your temporary files. Doing so will potentially remove any threats that may have infected your system. You can delete such files by following the below outlined steps:
On the right bottom corner of your PC, please click the Windows logo
Locate any temporary files by typing in the word "temporary files"
Free up your disk space by deleting your unnecessary files. You can find this option to do so.
choose temporary internet files and proceed to delete these
STEP 6: Run A Virus Scan
Choose internet security software and then proceed to run a virus scan. Here you will detect if you computer is currently being affected by a virus, spyware, or malware or if you have successfully removed it.
STEP 7: Delete The Virus
If you find a virus or anything else that may be suspicious, get rid of the virus. You can do this by deleting or quarantining the problem and rebooting your computer.
STEP 8: If The Problem Persists, Contact A Computer Services Company
If you get to this step and you are still encountering an issue, contact a computer services company that specializes in computer virus removal and business IT services and solutions. CE IT Solutions is a great company that is skilled in removing all sorts of computer viruses and malicious threats. Whether you are a business or residential client, CE IT Solutions can assist with computer virus removal and malware removal in New Jersey and beyond. They can also help with data recovery, hard drive recovery and more!
Conclusion: What To Do If You Have A Computer Virus
You should now have a better understanding of what to do if you have a computer virus and we wish you all the best.
https://www.ceitsolutions.com/wp-content/uploads/2022/12/virus-1.jpg
650
850
CE IT Solutions
https://www.ceitsolutions.com/wp-content/uploads/2022/11/cropped-ce-it-solutions-logo-300x300.png
CE IT Solutions
2022-12-27 13:55:53
2022-12-27 13:57:50
What To Do If You Have A Computer Virus