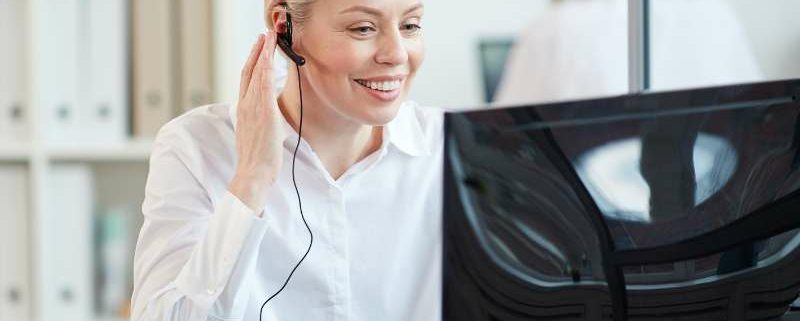 Benefits Of Using Remote Help Desk Support
Benefits of Using Remote Help Desk Support
Here we will discuss the many benefits of using remote help desk support. In the wake of the Covid-19 pandemic, remote work has become the norm for many industries. Even industries that aren't usually associated with technology (trades such as construction and auto mechanics, for example) use some sort of help desk support. Demand for remote help desk support has increased dramatically in recent years, and finding qualified remote desk help support has become easier than ever.
PRO: Read more about the topic of benefits of remote IT support on our blog! We know you'll love all the articles!
Remote Help Desk Support Explained
Remote help desk support is a title that describes virtual IT customer service where a technician troubleshoots problems related to your hardware and/or software from a remote location. There are companies that are both local, national and overseas the offer remote help desk support services. CE IT Solutions is located in New Jersey and offers remote IT services, managed IT services and more.
In addition to the above, remote help desk support is also commonly referred to as technical (or tech) support or remote IT support. Connecting with a remote help desk technician is usually as simple as a phone call or sending a message through chat.
Quickly And Easily Address IT Concerns
Remote help desk support addresses problems in a quick and efficient manner, without the need for scheduling an in-person appointment. Many IT companies now offer this convenient option and it's e
What are the Benefits of Using Remote Help Desk Support?
IT issues are the source of lost time and frustration within a company, as these issues put them at risk of losing valued employees, revenue, and even their professional reputation. Remote help desk support can help boost efficiency and save time for a company.
The following main benefits to using remote help desk support are:
More productive employees

Employees lose less time dealing with IT issues, so they can better focus on their tasks.

Less time spent on system maintenance

IT support handles security, patches, system updates, and general maintenance. A remote support team handles these issues so that the company can focus more on business.

Less employee turnover

An in-person IT help desk isn't helpful to remote employees, who need to be able to resolve technical problems efficiently. A streamlined system for problem resolution helps remote employees feel less frustrated and more supported.

Consistent guidance

Having remote help desk support ensures that all employees – whether they are in the office or work remotely – access the same resources and knowledge at the same time and in the same manner. This helps all members of a team understand how to resolve simpler issues that don't require the intervention of technical support.

No waiting

Accessing the remote help desk ensures that there is a technician available to take the request. This is especially helpful for employees who have non-traditional working hours or are in different time zones. This means less wait time scheduling a technician appointment and fewer working hours lost.
Round the clock IT support means less lost time and more satisfied, more productive employees.

Less money lost on operational costs

In-person technical support visits cost more than remote visits. Outsourcing your remote help desk support also helps you avoid the difficulties of setting up your own IT employees and the extra costs involved – such as training.
How can I Tell if I Need Remote Help Desk Support for my Business?
Some industries may benefit more from remote help desk services than others, though most companies require IT support in some way.
Below are some signs that a business can benefit from remote help desk support services:
Outdated IT infrastructure
Spending too much money on internal IT department staff without much return of investment
Internal IT staff shortage
Your systems crash frequently and are down for long periods of time
Handling of sensitive information that could make your company more vulnerable to cyberattacks
Benefits of Using Remote Help Desk Support
With remote work being the norm in many industries, outsourcing your IT services to remote help desk support is the smartest move. It saves money, increases employee satisfaction and productivity, and lets you focus on the business aspect of running the company instead of constantly worrying about cybersecurity threats, system outages, and system maintenance.
Use CE IT Solutions For Remote Help Desk Support!
If you are in need of a leading provider of remote help desk support, trust CE IT Solutions. We are located in New Jersey and offer a variety of IT solutions in addition to our other computer services. So whether you need a computer repair, IT support or anything else, our company is the best choice for the job.
You should now better understand the benefits of using remote help desk support and we wish you all the best!
https://www.ceitsolutions.com/wp-content/uploads/2023/08/remote-helpdesk-support.jpg
650
800
CE IT Solutions
https://www.ceitsolutions.com/wp-content/uploads/2022/11/cropped-ce-it-solutions-logo-300x300.png
CE IT Solutions
2023-08-11 13:52:26
2023-08-19 10:07:54
Benefits Of Using Remote Help Desk Support